Environmental event thriller "The Swarm" goes into production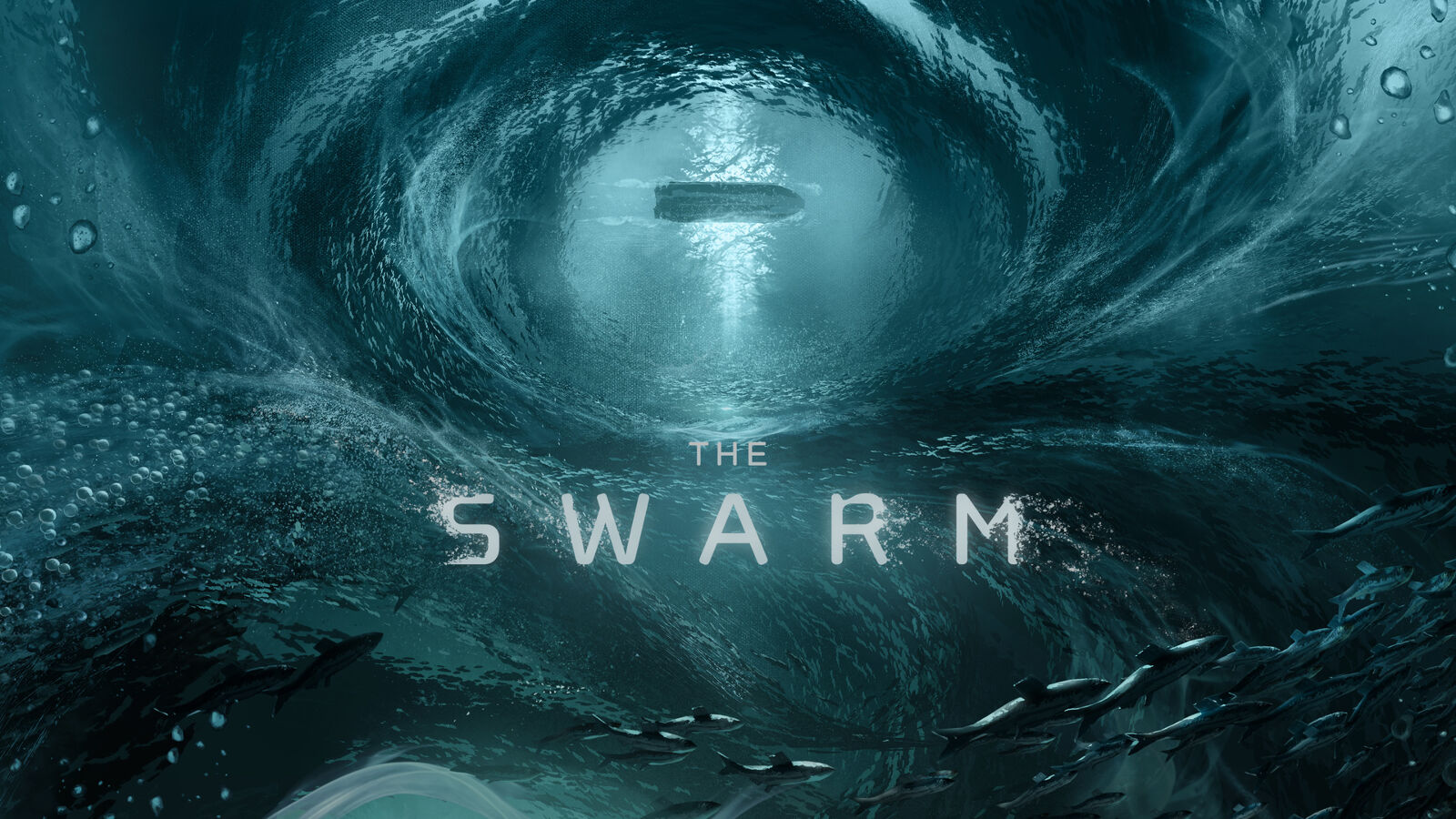 Rome/Munich, 16 June 2021.
Intaglio Films and ndF International Production's eight-part environmental thriller
The Swarm
has begun production in Italy. Multi Emmy
®
award-winning producer and Intaglio creative director Frank Doelger (
Game of Thrones
) is executive producing Germany's first English-language series together with ndF IP's managing director Eric Welbers. The European Alliance headed by ZDF, France Télévisions and Rai is co-producing
The Swarm
alongside ORF, SRF, Scandinavia's Nordic Entertainment Group and Hulu Japan. Shooting in Italy is scheduled to wrap in August and move to Belgium for the highly anticipated underwater filming. ZDF Enterprises and Beta Film are handling worldwide sales.
The series is directed by Luke Watson (Britannia, Ripper Street), Barbara Eder (Barbarians, Thank You For Bombing), and Philipp Stoelzl (The Physician, North Face). The Swarm is based on Frank Schaetzing's bestseller, which has been translated into 27 languages and sold 4.5 million copies in Germany alone.
Academy Award ® nominated producer Mark Huffam (The Martian, Game of Thrones, Saving Private Ryan), Ute Leonhardt (Killing Eve, Eat Pray Love, Sex and the City), novel author Frank Schaetzing and Till Groenemeyer are serving as executive producers, with Friedemann Goez (Intaglio, The Same Sky) and Charlotte Groth (ndf IP) producing. The international cast ensemble was lined up by Victor Jenkins and Andy Brierley, with Kathleen Chopin handling North American casting. David Luther (Sherlock, The Boat) and Dominik Berg are attached as Director of Photography with Julian Wagner (Tribes of Europa) creating the design for the various story worlds around the globe. Costume Designer is Carlo Poggioli (The Young Pope), the score is composed by Dascha Dauenhauer (Berlin Alexanderplatz).
The series chronicles the struggle of humankind against an unknown swarm intelligence that lives in the depths of the sea. When the reckless treatment of the oceans threatens the natural habitat of this mysterious collective, it strikes back. In a very short time all human life is at stake -- and the fate of the entire world population rests in the hands of a small group of scientists.
The scripts are written by Steven Lally (Strike Back), Marissa Lestrade (Deep State) as well as Chris Lunt and Michael A. Walker (Young Wallander, Devils). The series' scientific advisors are polar and deep-sea researcher Prof. Dr. Antje Boetius of the Alfred-Wegener-Institute Helmholtz-Centre for Polar and Marine Research in Bremerhaven, Germany and Dr. Jon Copley, Associate Professor of Ocean Exploration at the University of Southampton, United Kingdom.
The international cast ensemble includes Cécile de France (The New Pope), Alexander Karim (The Lawyer), Leonie Benesch (Babylon Berlin, The Crown), Barbara Sukowa (Hannah Arendt), Takuya Kimura (2046, I Come With the Rain), Krista Kosonen (Blade Runner 2049), Rosabell Laurenti Sellers (Game of Thrones), Takehiro Hira (Giri/Haji), Lydia Wilson (Flack, Black Mirror), Joshua Odjick (Unsettled), Eidin Jalali (Para-We Are King), Jack Greenlees (Star Wars – The Last Jedi), Dutch Johnson (Veep, Navy CIS:LA) and Sharon Duncan-Brewster (Star Wars: Rogue One).
Frank Doelger, Executive Producer Intaglio: "Adapting The Swarm for television provided several creative challenges, one of the most exciting of which was to reimagine the characters to reflect the increasing diversity of the scientific community. This allowed us to put together a cast which I believe would have been unimaginable in 2004 when the novel was written."
Eric Welbers, Executive Producer ndF International Production: "The variety of settings we are able to depict in Italy is incredible: from Canada to Peru to Norway and more. We are pleased that, among other things, this will allow us to contribute to a green production, which lies very close to our hearts and will additionally enrich the series in the end. It helps that much more is possible in post-production these days. In our case it will be an exciting marathon with many elaborate visual effects to stage for animals on land and in the water, the natural catastrophes and 'the swarm' itself."
Executive producer Mark Huffam: "I'm delighted to be working with Frank [Doelger] again and excited to be working on such a highly ambitious European TV series. I was immediately drawn to the immediacy of the stories underlying themes of the world's destruction and conservation. Having worked in the past on several projects to present extra-terrestrial intelligence on screen, to bring alive another intelligence from the oceans has been a welcoming challenge for all."
Frank Schätzing, author of the novel and Executive Producer: "It was important to me that we don't simply adapt 'The Swarm' for the screen, but rather modernize it. An interpretation for the days to come that puts the lives, fears and hopes of younger generations center stage. That's what Frank Doelger and I have worked on as a team, with great support from the ZDF, which initiated the project. Without their great dedication, our project would not exist. The scripts are written, now actors, directors, DOPs and visual effects artists are taking over. And I will likely sneak onto set, to maybe play a fish."
Dr. Norbert Himmler, Chief Creative Officer (CCO), ZDF: "More than 15 years after the publication of The Swarm the ecological crisis is still one of the most pressing global challenges. Therefore, it is especially important for us to adapt this highly relevant topic for the screen as a major German-led international project . For the European Alliance between France Télévisions, Rai and ZDF, this high-end series is by far the largest co-production to date, uniting talent as well as expertise across national borders. Like the book, the series will hopefully entertain people around the world while also teaching all of us about our responsibilities."
Frank Zervos, co-producer for The Swarm at ZDF: "After three years of intense preparation and a year of delay due to the Covid crisis, the film adaptation of The Swarm is finally getting off the ground. The series will be state-of-the-art: emotional, close to the present, diverse, as well as scientifically and technologically up to date. In doing so, we want to create a feeling that the story is happening here and now, not in some future. That's what creates the special 'thrill'. We are very pleased to have gathered a great team for this: in addition to author Frank Schätzing and Executive Producer Frank Doelger, Barbara Eder, Luke Watson and Philipp Stölzl as directors."
The Swarm is produced by Intaglio Film and ndF IP through the joint venture Schwarm TV Productions GmbH & Co KG for ZDF, France Télévisions, Rai, ORF, SRF, Scandinavia's Nordic Entertainment Group and Hulu Japan, coproduced with Bravado and in association with Viola Film. The series has the support of Creative Europe, the media program of the European Union and is funded by the Federal Government Commissioner for Culture and the Media as part of the German Motion Picture Fund (GMPF).
#TheSwarmIsComing
Notes to editors:
About Intaglio Films GmbH: Intaglio Films GmbH is a production joint venture between Beta Film and ZDF Enterprises. The company, headquartered in Berlin, develops, finances and produces scripted English language drama aimed at both the national and global market. Intaglio is headed by multi Emmy® Award winning producer Frank Doelger (Executive Producer on HBO's Game of Thrones, John Adams, and Rome). Beta Film and ZDF Enterprises are supporting the company with their expertise in the field of international co-production and distribution.
About ndF International Production: ndF International Production GmbH was founded as a subsidiary to ndF, one of the leading scripted TV production companies in Germany. ndF produces German smash hits as "DER BERGDOKTOR", "UM HIMMELS WILLEN" and "AKTENZEICHEN XY". ndF: International Production will focus on international Co-Productions and capitalize on Eric Welbers long experience in the field. Next to THE SWARM, ndF International Production premiered on ARD "SOPHIE CROSS", a coproduction with Belgium production power house Demensen and France Télévision.