Babylon Berlin season 4 wraps amidst strict Covid-19 regulations, story enters Germany's dark 1930s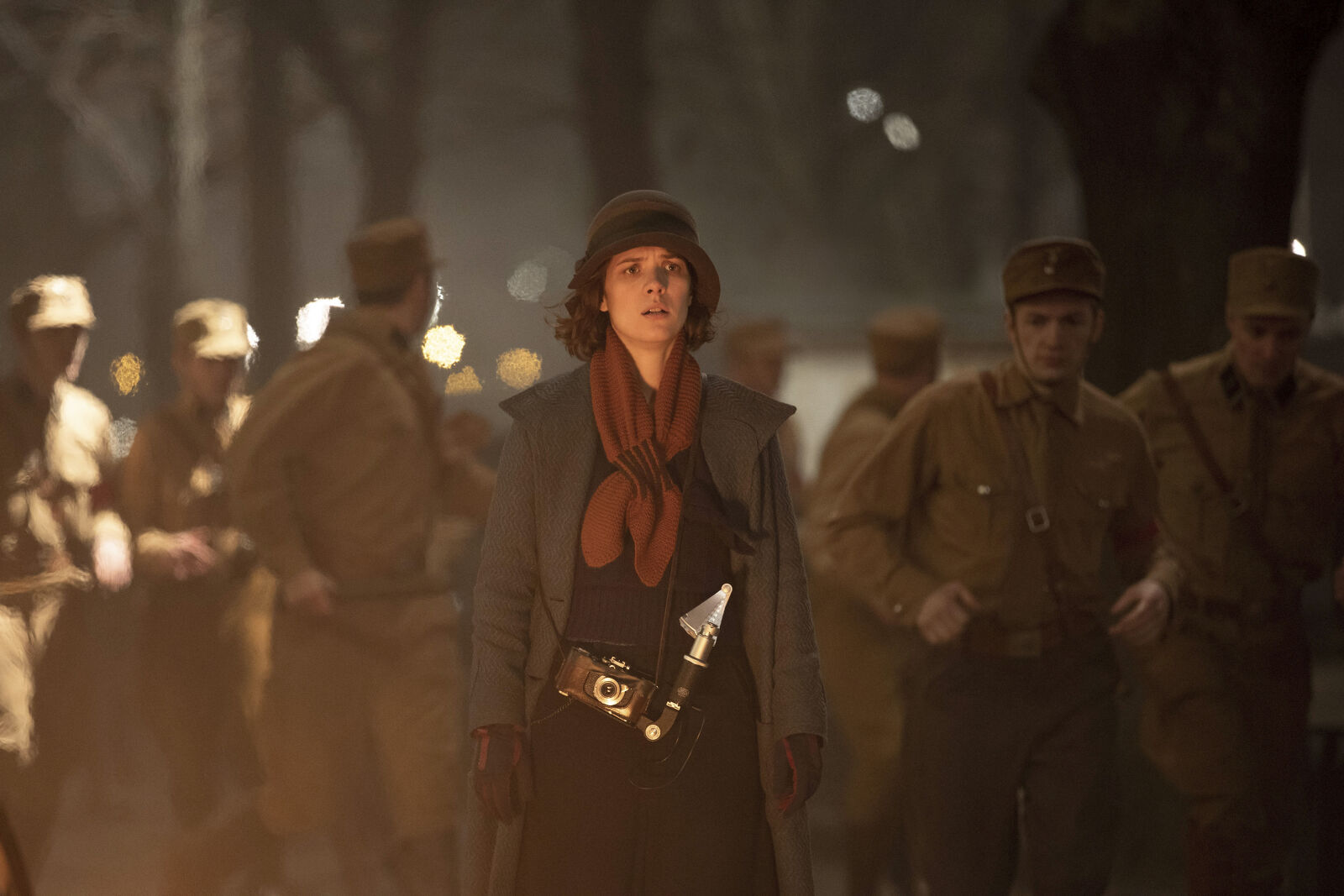 Munich, 17 September 2021.
Shooting wrapped for
Babylon Berlin's
season four, the multi-awarded international hit series by Tom Tykwer, Achim von Borries and Henk Handloegten. Amidst strict Covid-19 regulations, producer X Filme Creative Pool concluded 129 days of shooting, including opulent scenes on original locations, such as Berlin's legendary Karl-Marx-Allee, as well as the spectacular Neue Berliner Straße-backlot at Studio Babelsberg. "This is our fourth trip back to Berlin," say X-Filme's producer Stefan Arndt, Uwe Schott and Michael Polle. "It's the German capital captured between the Weimar Republic and the surge of Nazi Germany. This time, slowly but steadily, Germany slides into an abyss as the winter of 1930/31 begins. Being able to shoot this season on original sites with the restrictions of the pandemic still in place was very challenging, to say the least. Nevertheless, we are very grateful for the support and work of our partners, who made this possible."
Babylon Berlin season four, produced by X-Filme in co-production with ARD Degeto, Sky and Beta Film, will premiere on Sky Germany next year, followed by public broadcaster ARD.
Season four is set in 1930's Berlin, after the Golden Twenties culminated in the global stock market crash with the Great Depression and the Nazis' march to power is in full swing. The story centers on detective Gereon Rath, played by Volker Bruch, and his ambitious colleague Charlotte Ritter (Liv Lisa Fries). As Gereon's investigations lead him into the boxing milieu – and politically, uncomfortably close to Hitler's militant supporters – Charlotte risks her job to help her homeless sister, who roams the streets of Berlin with a group of young peers, fighting for survival. Also starring are Benno Fürmann, Lars Eidinger, Hannah Herzsprung, Christian Friedel, Udo Samel, Godehard Giese, Fritzi Haberlandt, Karl Markovics among many more.
Authors of the new season are Achim von Borries, Bettine von Borries, Henk Handloegten, Khyana El Bitar and Tom Tykwer. Set designer is Uli Hanisch, who was just recently honored with the Primetime Emmy for The Queen's Gambit.
Christoph Pellander, Head of Editorial at ARD Degeto, comments: "We are delighted to be able to continue the Babylon Berlin success story with our partners. The first three seasons of the internationally acclaimed series already thrilled an audience of millions: With almost 55 million views on our online platform alone, Babylon Berlin is still a huge success for the ARD Mediathek. Our thanks go to all those involved in front of and behind the camera, who mastered the fourth season superbly under difficult filming conditions."
Elke Walthelm, Executive Vice President Content, Sky Germany: "We are very happy, that the shooting of season four of Babylon Berlin went smoothly and was finished on time. It was very challenging to execute everything properly during the global pandemic we are still experiencing. Therefore, I want to thank everybody involved in our project, in front or behind the cameras, and our partners. I am excited to see new and reoccurring faces taking us back into the world of Babylon Berlin."
Jan Mojto, CEO Beta Film: "With 40 hours of high-end fictional storytelling, Babylon Berlin has become an internationally recognized flagship of top-tier German productions. Babylon Berlin has celebrated an incredible success worldwide, and set new standards for German productions."
Babylon Berlin is produced by X Filme Creative Pool in co-production with ARD Degeto, Sky and Beta Film. Commissoning editors are Christoph Pellander und Carolin Haasis (ARD Degeto), Marcus Ammon, Frank Jastfelder und Lucia Vogdt (Sky Deutschland). Producer for X Filme are Stefan Arndt, Uwe Schott and Michael Polle, co-producer for Beta Film are Jan Mojto, Dirk Schürhoff and Moritz Herzogenberg. The fourth season is supported by Medienboard Berlin-Brandenburg, Film- und Medienstiftung NRW as well as the German Motion Picture Fund.