ORF joins epic event series 'Rise of the Raven' (WT) as co-producer Shooting has begun in Budapest, stellar international cast confirmed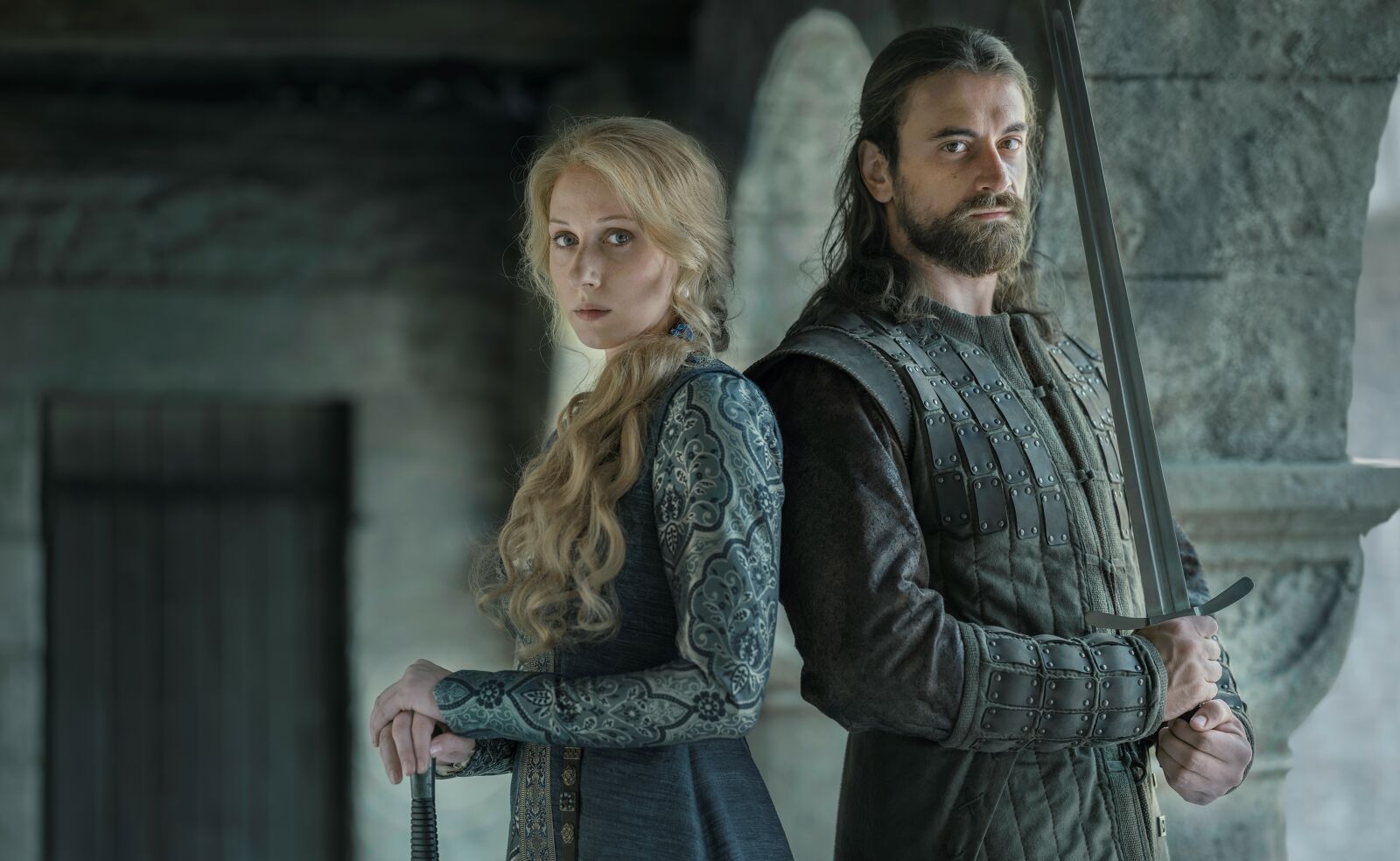 Austrian pubcaster ORF joins Rise of the Raven, the most epic Central European television production of all time, as co-producer. Produced by acclaimed Robert Lantos (Sunshine, The Sweet Hereafter, Johnny Mnemonic, Eastern Promises, Crimes of the Future), shooting for the multimillion Euro series is underway near Budapest with more than 600 actors and stunt people in front of the camera. The series stars Hungarian discovery Gellért L. Kádár as Janos Hunyadi, the army commander who defeated the vast Ottoman troops in the Battle of Belgrade in 1456. He is also for whom the noon bells toll at churches across the world to this day. Opposite Kádár is Hungarian TV, film, and stage star Vivien Rujder as Hunyadi's life partner Elizabeth Szilagyi.
A stellar international cast joins them, including Austria's Laurence Rupp (Babarians), Cornelius Obonya (Maria Theresa), Murathan Muslu (Breaking Point), Italy's Francesco Acquaroli (Fargo, Suburra), multi-awarded Czech actor Karel Roden (Bourne Supremacy, Mr. Bean, The Pleasure Principle), Serbian star Rade Serbedzija (Batman Begins, Mission: Impossible II, Angelina Jolie's In The Land of Blood and Honey) as well as Italian actors Thomas Trabacchi (Studio Battaglia) and Elena Rusconi (6 Underground).
Directors are Oscar-nominated and Emmy winning Robert Dornhelm (Children of Theatre Street, Vienna Blood, Maria Theresa, War and Peace), and Hungarian directors Orsi Nagypal, (The Deal, CW's The Outpost) and Attila Szász (Tall Tales, Eternal Winter). The series´ showrunner is Balázs Lengyel (HBO's Golden Life) and it is written by Lengyel, George Mihalka, Balázs Lovas, Zsófia Ruttkay, Attila Veres, and Bán Mór whose best-selling series of novels the series is based on.
ORF Director General Roland Weißmann: "We share a common history with our neighboring nations and dramatizing historical events and the lives and deeds of great personalities on film is truly exciting. I am very pleased that ORF is part of this great international production Rise of the Raven, which recounts the tale of legendary general János Hunyadi for TV audiences in a visually stunning and captivating series – directed by Robert Dornhelm, and featuring an outstanding international and Austrian cast with names like Laurence Rupp, Cornelius Obonya, and Murathan Muslu. I wish all participants in front and behind the camera all the best for this most impressive screen epic."
ORF Program Director Stefanie Groiss-Horowitz: "Through international cooperation, we can accomplish productions that would not be possible otherwise on such a scale, and to also contribute an Austrian element. That we are part of this major production despite being a relatively small country fills me with pride. I thank our partners and wish everyone – above all master director Robert Dornhelm – great success with Rise of the Raven.
Csaba Káel, government commissioner for the development of the Hungarian film industry and chairman of the National Film Institute of Hungary: "In the 15th century, Hunyadi's victories changed the course of European history. Our objective is to bring this amazing story to global audiences by creating a highend series drawing on rising talent from Central Europe."
Producer Robert Lantos: "With my partners, I have been developing this epic story about the man for whom the Noon Bell tolls, for more than ten years. A fantastic creative team, cast and crew - among the most skilled I have ever worked with - has come together to pour their hearts and souls into bringing to life this compelling drama which changed the course of history."
The ten-hour epic series, a panoramic celebration of medieval times, is financed by the National Film Institute of Hungary and Beta. It is produced by Serendipity Point Films, Twin Media, HG Media, MR Film, and Beta. Coproducers are Hungary's TV2 Network, who will broadcast the in Hungary and Slovenia, and co-producer ORF, who will broadcast in Austria.
Also producing are Tibor Krsko (Fateless, Children of Glory, The Song of Names), Cecilia Hazai, Kinga Hazai, and Ari Lantos (Remember, Barney's Version), alongside Oliver Auspitz and Andreas Kamm of MR Film (Vienna Blood) and Koby Gal Raday, Beta's CCO.
Rise of the Raven unveils the adventure-filled life of warrior Janos Hunyadi in grueling 15th century medieval Europe. While Hunyadi's life is plagued by scandal, political power plays, and conspiracies between noble families from Warsaw, Rome, Belgrade, and Vienna, his strongest allies are the women in his life. There is Elizabeth Szilagyi, his wife, who stands by him and often fights in his place. And there is Mara Brankovic, his first love and life-long friend. Even though she breaks his heart by becoming the lead concubine in Sultan Murad's court, as well as a close confidante of the Turkish leader, their friendship will never be broken. When the Ottoman Empire mobilizes an army of unprecedented size that marches west with the objective of conquering the Vatican and Europe, Hunyadi scores a decisive victory against all odds at the Battle of Belgrade, re-shaping the history of Europe.
TV2 CEO Pavel Stantchev: "TV2 Media Group is proud to be part of this epic TV series, which has everything it needs to become an international blockbuster. By defending Europe from the Ottoman invasion, Hunyadi not only became a Hungarian hero, but a historical figure of worldwide significance."