Beta Film strengthens Spanish slate with 'Simple' and spreads Movistar Plus+ Originals throughout Europe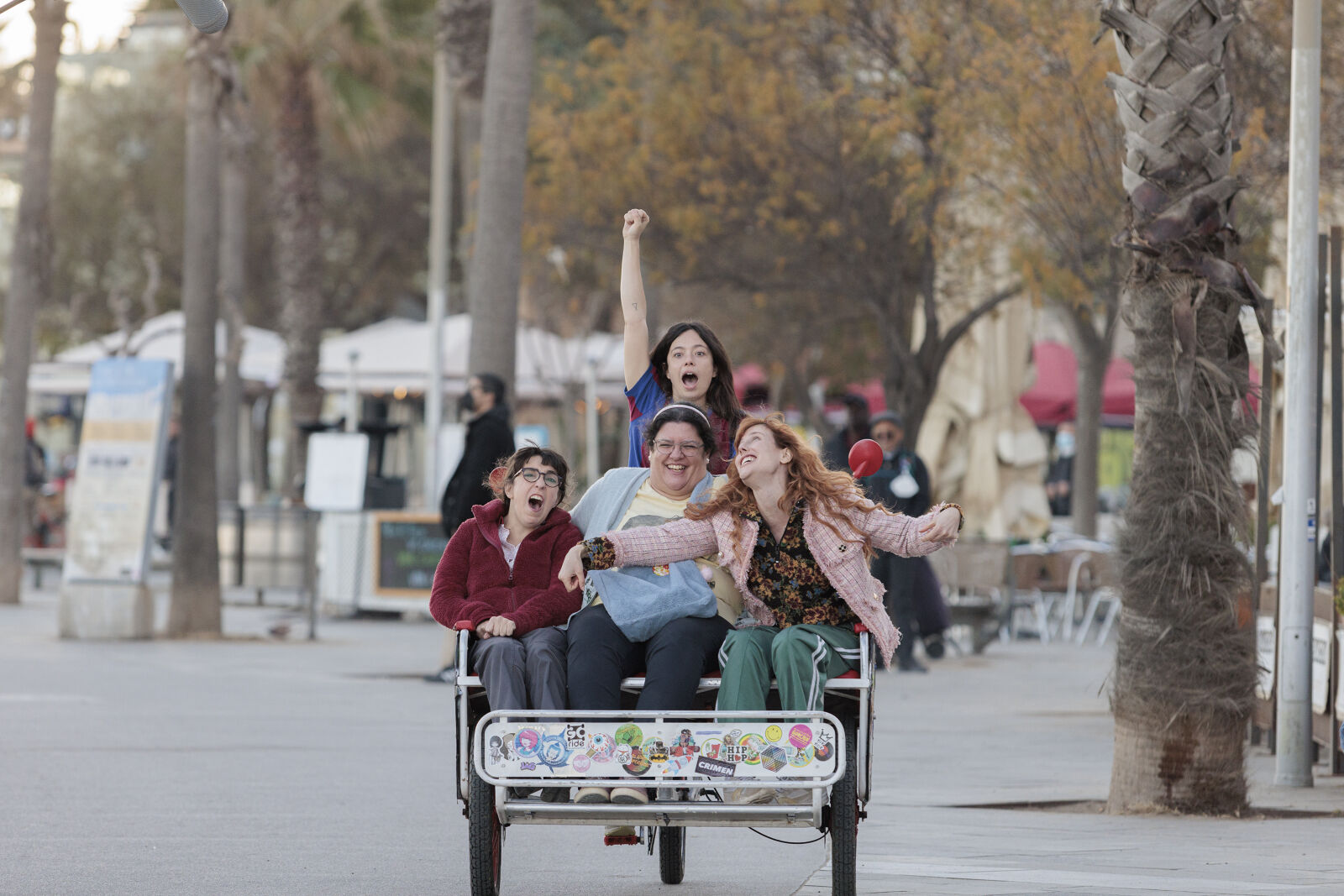 Beta builds on its prodigious track record with Spanish productions by picking up international distribution rights to the Spanish dramedy Simple, produced by Movistar Plus+. The success story continues as Beta struck deals with European key partners on its strong Spanish crime series slate, including CANNESERIES entry El Inmortal – Gangs of Madrid, Rapa and La Unidad, while new seasons of the two latter crime series have recently been greenlit.
The extraordinary dramedy Simple, created by Anna R. Costa (Arde Madrid), tells the story of Marga, Nati, Angeles, and Patri, four young women in their twenties and thirties, who have finally made it to their first own shared apartment. So far, so simple. But the truth is nothing's "simple" for these very distinguished young women. The series stars award-winning Spanish actresses Natalia de Molina and Anna Castillo, as well as Anna Marchessi and Coria Castillo. Simple (5xone hour) is produced by Movistar Plus+ in collaboration with Destrucción y Salvación.
Movistar Plus+ most watched show in 2022 Rapa has been picked up by Italy's public broadcaster RAI and France's pay TV channel Polar+, part of Canal+ Group. This success translates into action, as Rapa's second season is already shooting.
From the makers of the hit series Hierro, Rapa (6xone hour) follows cranky Tomás, who finds his hometown's mayor murdered. He and Maite, the female officer in charge of the investigation, become unlikely allies and obsessed with solving the case. The series is produced by Movistar Plus+ in collaboration with Portocabo. Rapa is celebrating its international premiere on MIP-Monday (9am, Audi A).
Executed by an award-winning creative team and coming back for a third season, the action crime series La Unidad is not just the next shot at the task force genre. La Unidad (18xone hour) takes the Spanish anti-terror unit to the epicenter of the Taliban in Afghanistan and the evacuation of Kabul. The series is produced by Movistar Plus+ in collaboration with Buendia Estudios.
Inspired by true events, El Inmortal – Gangs of Madrid (8xone hour) has been sold to French pay TV network OCS, streaming platform Streamz in Belgium, as well as to VOD platform Go3 in Estonia, Latvia, and Lithuania. Starring multi-awarded Alex Garcia (Morocco, Riot Police) as El Inmortal, the eight-parter takes you on a deep dive into the single-handed shake-up of the 1990's post-Franco Madrid, to the rise of the infamous drug cartel 'Los Miami', and its charismatic leader. The drama is produced by Movistar+ and Telemundo Int. Studios in collaboration with DLO Producciones.
Beta handles international sales to all series.