Beta features 25 gripping drama series, including new seasons of a dozen international hot-sellers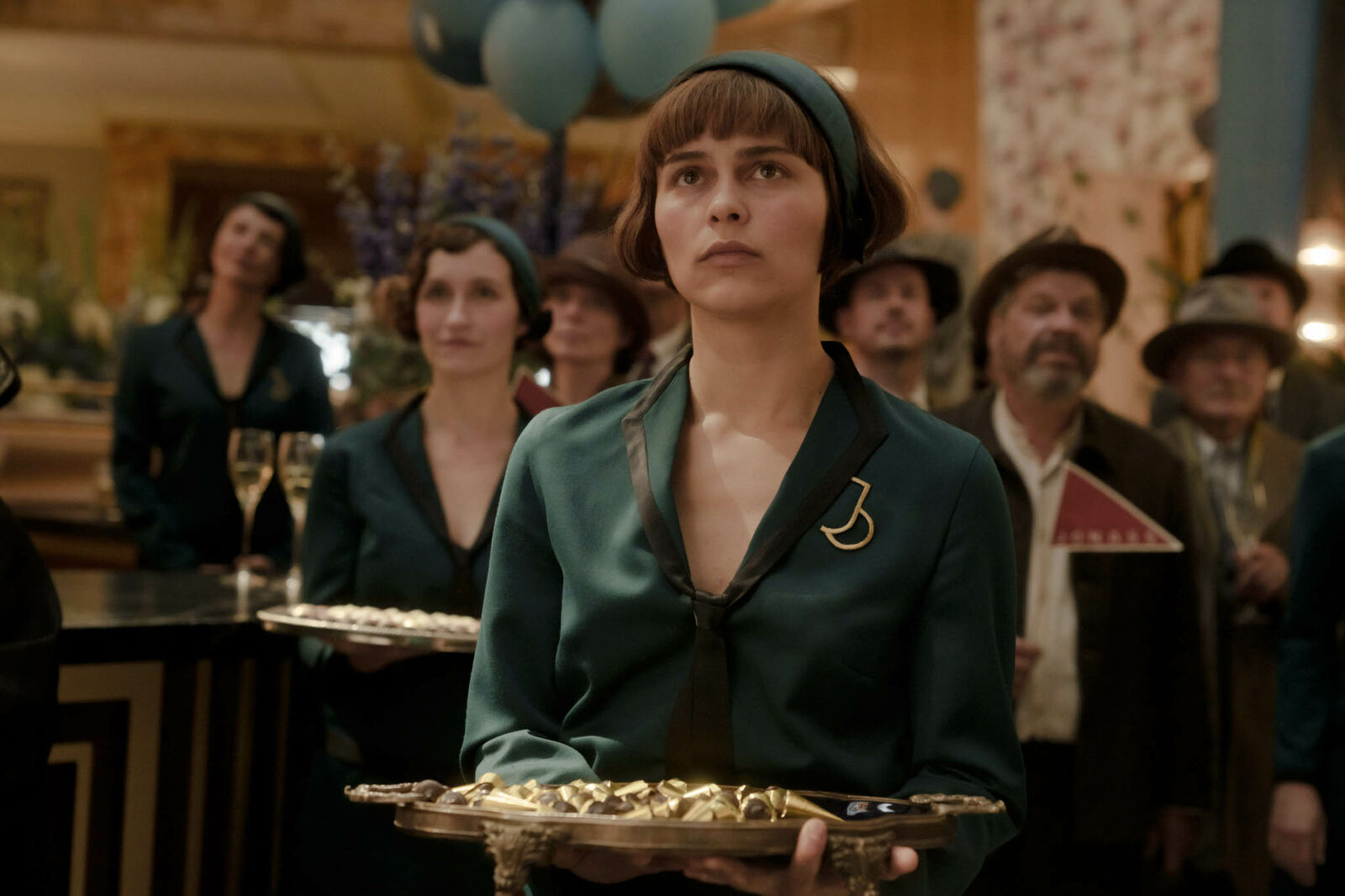 Munich, 7 October 2022.
For MIPCOM, Beta presents a line-up of 25 drama series, including a dozen continuations of internationally acclaimed hot runners such as Germany's RTL period drama
Sisi
(12 x one hour), the multi-awarded hit series
Babylon Berlin
(40 x one hour), the high-end prime-time crime series
Professor T
(12 x one hour), and
84 hours of
Hudson & Rex,
among others.
One of the highlights of Beta's series line-up is the visually stunning drama House of Promises (12 x one hour), honored with the MipDrama Award this spring, which was just recently sold throughout Scandinavia and the Baltics to pubcasters SVT in Sweden, DR in Denmark, NRK in Norway, YLE in Finland, ERR in Estonia, and LRT Lithuania. The series also travels to the Middle East to MBC for its streaming service Shahid.
For the returning thriller series The Wall, produced by French-Canadian Pixcom (Canneseries-awarded Audrey's Back), Beta signed deals with Australia's SBS, Cosmopolitan TV for Spain and Middle Eastern MBC for its streaming service Shahid on season two, while France's NBCUniversal also secured rights for season three.
Beta's MIPCOM line-up includes the Spanish crime drama Rapa (12 x one hour), from the makers of Hierro, the French thriller series Prison Island (6 x one hour) created by bestselling author Michel Bussi, the mystery thriller series The Invisible Girl (8 x one hour) based on the hugely successful YA book trilogy by the same name, and the thrilling Czech drama Ultimatum (8 x one hour), which performed above expectations on the pubcaster Czech Television this spring.
After a tremendous success all over Europe and sales in over 100 territories worldwide, the royal reboot of Germany's RTL period drama Sisi returns to Cannes with a second season. The modern story of legendary Empress Elisabeth and Emperor Franz continues: Becoming parents at last, politics are not the only thing that put their love to the test, when Sisi escapes the golden cage to Hungary. Directed by Sven Bohse and Miguel Alexandre, Sisi is produced by STORY HOUSE Pictures for RTL in collaboration with Beta Film.
Directed by Tom Tykwer, Achim von Borries, and Henk Handloegten, Babylon Berlin's fourth season sets new standards in storytelling made in Europe.
A hotbed of crime and politics, sex and drugs, emancipation, and extremism, the fourth season launches this weekend on Sky Germany (Oct. 8).
Season 2 of Professor T, the multi-awarded crime series starring Ben Miller, premiered beyond expectations on ITV UK this September. Highly praised by British media, the series is produced by Eagle Eye Drama for ITV and PBS.
With 84 hours and just as many cases solved, Detective Charlie Hudson and the former K-9 dog Rex are going into a fifth season, which celebrated a strong premiere in North America on Rogers/City TV maintaining its S4 numbers despite being up against the very popular Big Brother Season Finale in September. Hudson & Rex is produced by Shaftesbury, Pope Productions and Beta Film for Rogers Media/Citytv.
Beta handles international sales for all series.