Beta's and Eagle Eye's 'Professor T' returns for a third season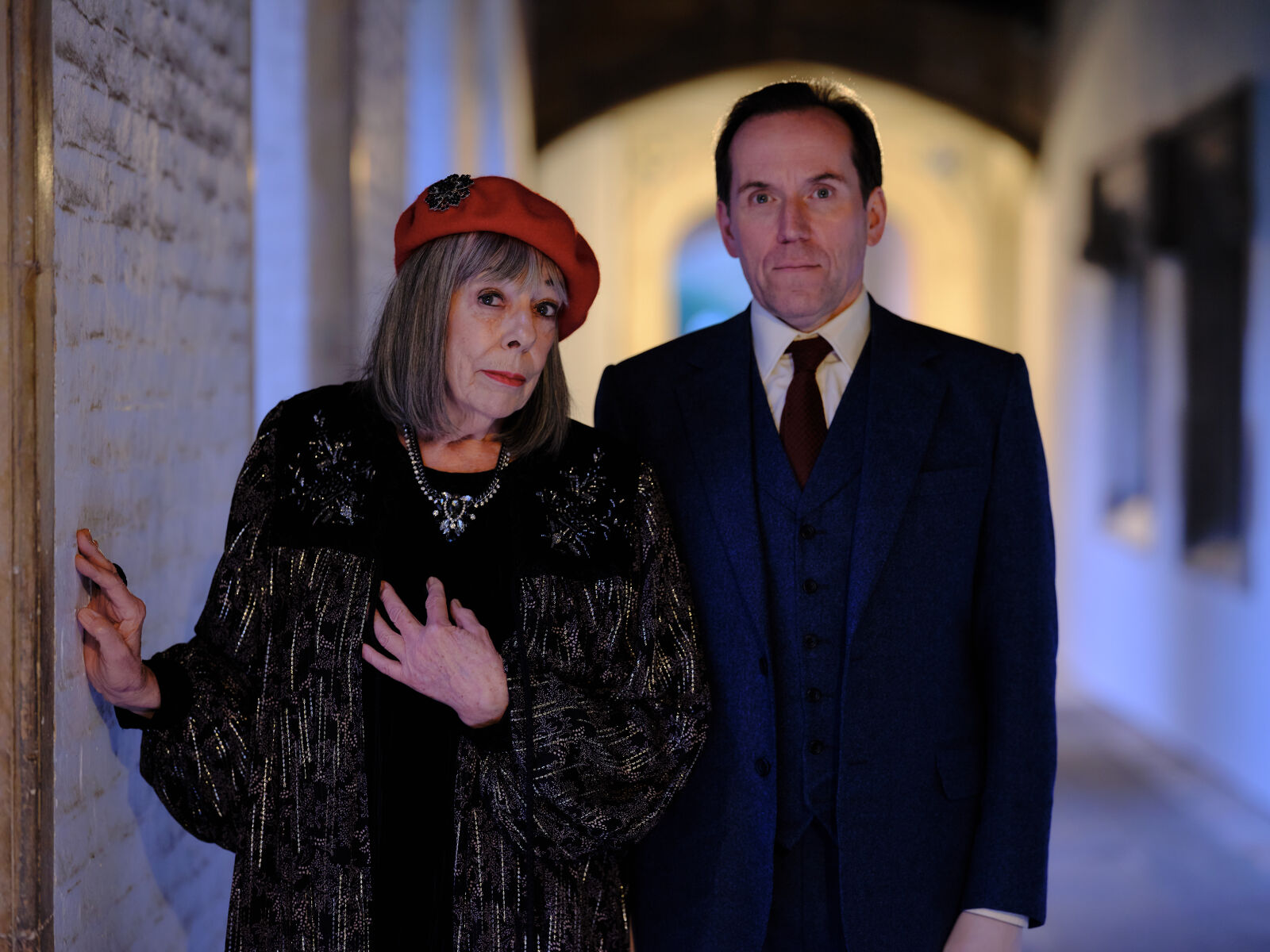 The success story continues:
Professor T
has been greenlit for a third season. Ben Miller (
Bridgerton, Death in Paradise
), Frances de la Tour (
Harry Potter and the Goblet of Fire, The History Boys
), and Juliet Stevenson (
Truly, Madly, Deeply
) reunite once more for brilliant crime stories centring on Cambridge Professor of Criminology Jasper Tempest.
Professor T is one of UK's most popular and most streamed dramas and celebrated a tremendous success with its second season on ITV this autumn. Highly praised by British media ("The perfect tonic with a capital T" (The Daily Mail), "As gorgeously English as cream tea "(Financial Times), "Deliciously Quirky" (The I)), the ITV/PBS crime series has been sold to more than 100 territories worldwide; most recently to Brazil (Globo TV), South Korea (BBC Studios), Switzerland (CH Media TV), and Iceland (Syn), amongst others. Professor T runs in numerous European countries, including Italy (RAI), France (France Television), Spain (Movistar Plus+), and Germany (Sky), as well as beyond in Latin America (HBO Max), Australia (BritBox), and Japan (NHK).
Beta holds worldwide distribution rights on all seasons, while PBS Distribution holds the North American rights.
Set against the stunning backdrop of one of the world's most prestigious educational institutions, Cambridge University, the next season of the multi-awarded crime drama will see Professor T (18x one hour) banged up in prison and with his career on the line as he is forced to make a momentous decision.  The formidable duo of Jasper's mother Adelaide (Frances de La Tour) and his therapist Dr Helena (Juliet Stevenson) will be on hand to offer their own unique brand of support.
Leading Belgian director, Maarten Moerkerke (13 Commandments) will direct season three, which will be filmed in Belgium and Cambridge during the spring of 2023. Executive Producers are Jo McGrath and Walter Iuzzolino. Season three is written by Stephen Brady (Red Election, Lucky Man). It is produced by Eagle Eye Drama and its recently formed Flemish company Happy Duck Films in In association with Caviar and the Original Producer Skyline Entertainment NV and is supported by the Belgian tax shelter.
Walter Iuzzolino, CEO Eagle Eye Drama: "Professor T has become an international sales sensation for good reason; a quality crime drama with a stand-out ensemble of warm returning characters, headed up by the incomparable Ben Miller, who has truly made Professor T his own."
Oliver Bachert, Chief Distribution Officer Beta Film: "With over 100 sold territories and counting, we can't wait to embark on new journeys with all-time favourite genius Professor T. We are delighted to be contributing to the sweeping international success, and proud of our fruitful partnership with Eagle Eye Drama."