"The Swarm" opens Berlinale Series // #TheSwarmIsComing to Berlin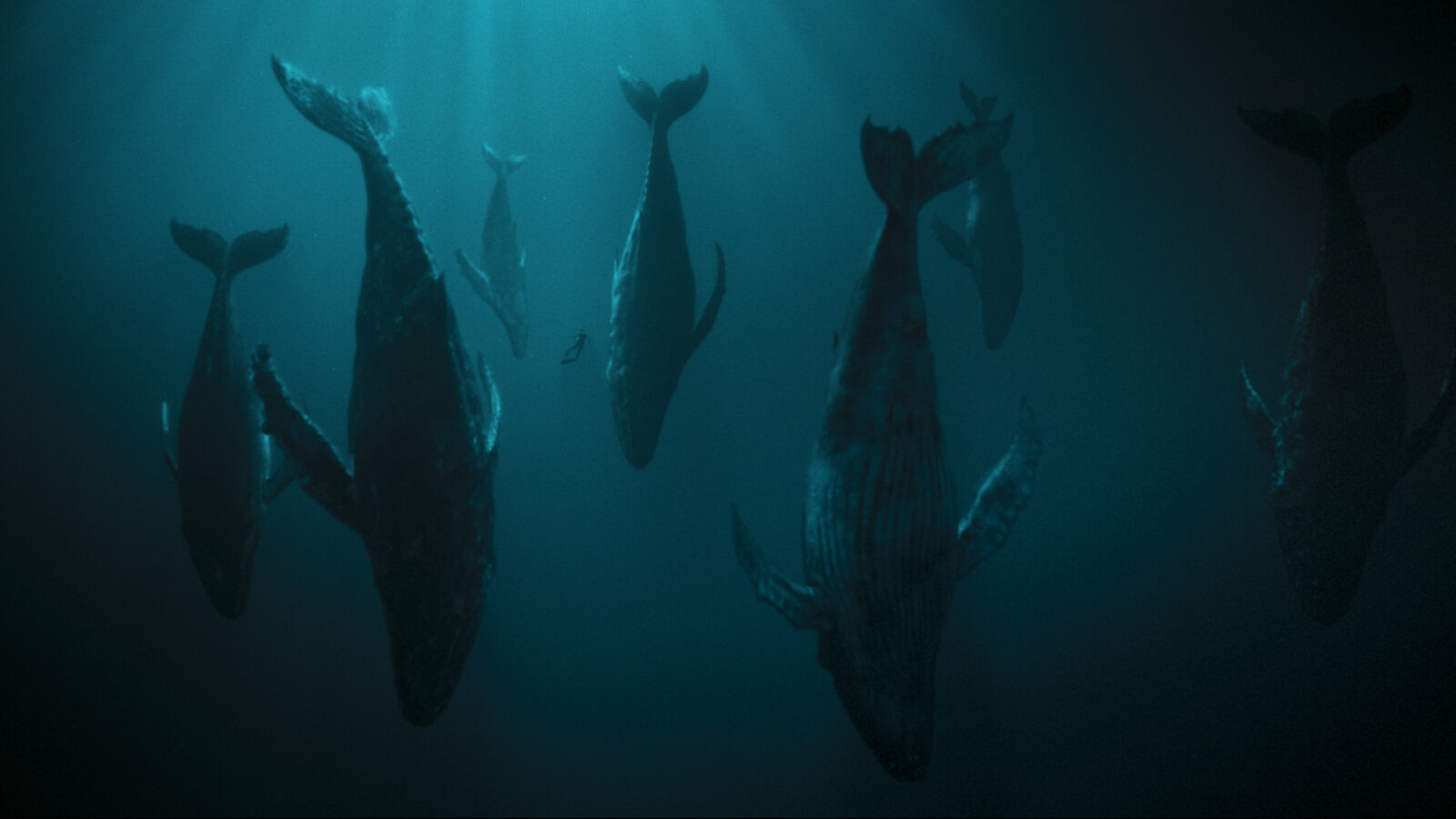 Munich, 20 December 2022.
The event thriller series
The Swarm
will premiere at the 73rd Berlin International Film Festival, opening the prestigious Berlinale Series section on Sunday, 19 February 2023. The highly anticipated series, produced by multiple Primetime Emmy® award winner and
Game of Thrones
-Executive Producer Frank Doelger and ndF IP's Managing Director Eric Welbers is one of Europe's biggest current TV projects, based on Frank Schätzing's international bestseller, published around the globe and translated into 27 languages.
The Swarm chronicles the struggle of humankind against an unknown enemy demonstrating swarm intelligence that lives in the depths of the sea. When the reckless treatment of the oceans threatens the natural habitat of this mysterious collective, it strikes back. In a very short time, all human life is at stake – and the fate of the entire population of the world rests in the hands of a small group of scientists.
Directed by Barbara Eder (Barbarians), Luke Watson (Ripper Street), and Philipp Stölzl (The Physician), the eight-hour series attracted an international star ensemble, including Alexander Karim (The Lawyer), Cécile de France (The New Pope), Leonie Benesch (Babylon Berlin, The Crown), Joshua Odjick (Unsettled), Barbara Sukowa (Hannah Arendt), Krista Kosonen (Blade Runner 2049), and Takuya Kimura (2046, I Come With The Rain).
The scripts are written by Steven Lally (Strike Back), Marissa Lestrade (Deep State), as well as Chris Lunt and Michael A. Walker (Young Wallander, Devils). The series' scientific advisors are polar and deep-sea researcher Prof. Dr. Antje Boetius of the Alfred-Wegener-Institute Helmholtz-Centre for Polar and Marine Research in Bremerhaven, Germany and Dr. Jon Copley, Associate Professor of Ocean Exploration at the University of Southampton, United Kingdom.
The series is produced by Schwarm TV Productions GmbH & Co KG, a joint venture between Intaglio Films and ndF IP for ZDF, France Télévisions, Rai Fiction, Viaplay Group, Hulu Japan, ORF, SRF, in co-production with Bravado Fiction and Beside Production, in co-operation with ATHOS KG.
Academy Award®-nominated producer Mark Huffam (The Martian, Game of Thrones, Saving Private Ryan), Ute Leonhardt (White Lotus, The Great, Killing Eve), Jan Wünschmann, Till Groenemeyer, Barbara Eder, Luke Watson, Moritz von Kruedener, Robert Franke, and Jan Theys are serving as executive producers, with Friedemann Goez (The Same Sky), Charlotte Groth (Einsatz in den Alpen), Frank Buchs (Babylon Berlin), and Rafferty Thwaites (Game of Thrones) producing.
The Swarm was produced according to guidelines of the initiative "100 Green Productions" by MFG Medien- und Filmgesellschaft Baden-Württemberg GmbH and in compliance with the German Film & TV Sustainability Regulations, and has been shot primarily in regions of Italy, among others in Lazio, Veneto, and Puglia, as well as in one of the world's most advanced water tank facility in Brussels (Belgium).
Beta Film and ZDF Studios are handling world sales.