Variety: Juho Kuosmanen, Eva Husson, Ciro Guerra, Cristina Gallego Make Series Mania, Beta Group's Seriesmakers (EXCLUSIVE)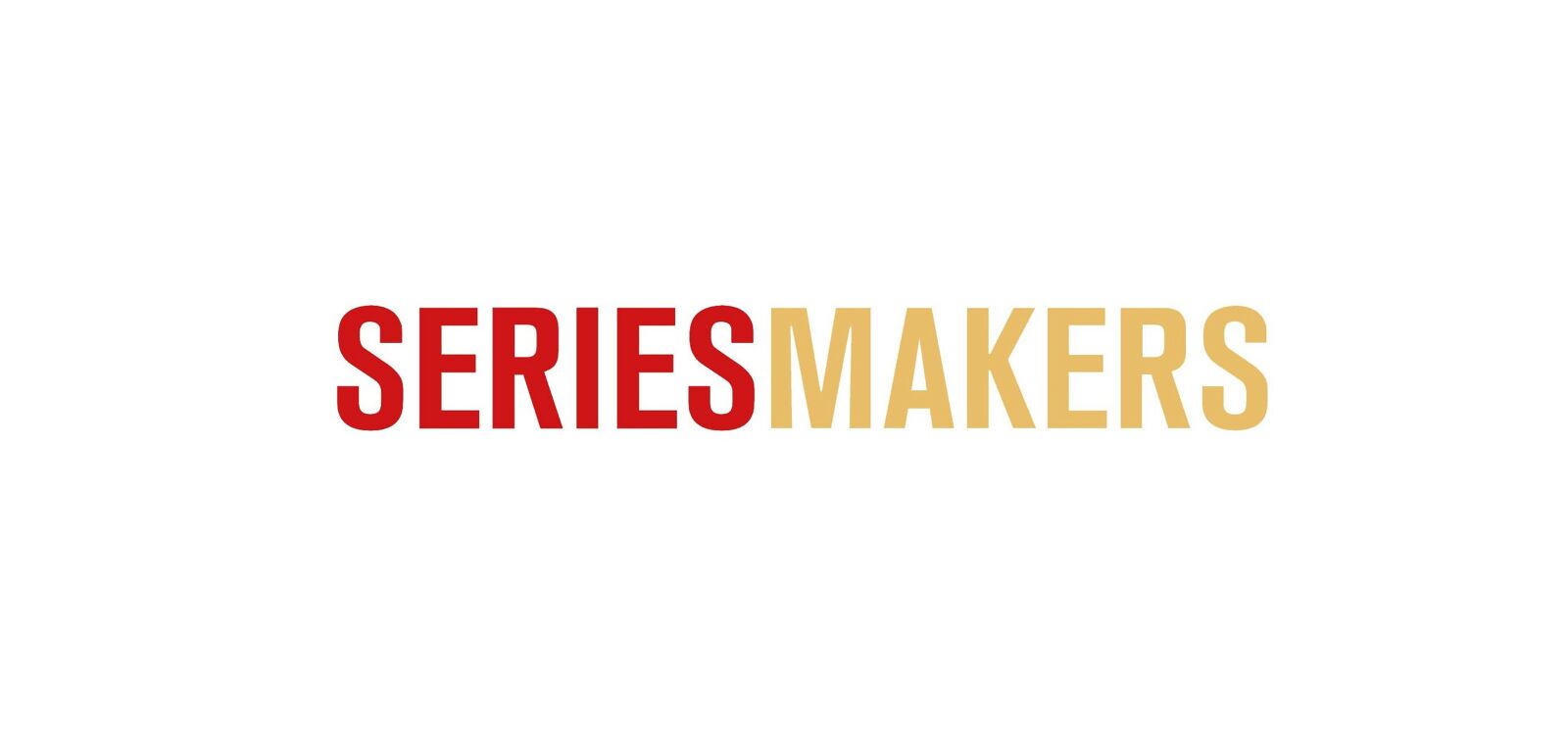 By John Hopewell
Series Mania, Europe's biggest TV fest, and German film-TV powerhouse Beta Group has revealed the 10 projects in the first edition of Seriesmakers, unveiling what must be one of the most talent-packed project lineups at any festival, film or TV, in 2023,
A mentoring program for filmmakers making their TV creator debut, Series Mania features in development drama series from "Compartment No 6's" Juho Kuosmanen, 'Bang Gang's' Eva Husson and "Birds of a Passage's" Ciro Guerra and Cristina Gallego.
Also in the mix is "Amigas," the first TV project of Beatriz Seigner ("Los Silencios"), one of Brazil's foremost young movie directors, "The Invisible Ink," teaming Cannes best first feature winner César Díaz ("Our Mothers")and New Uruguay Cinema founding father Fernando Epstein; and Indian arthouse filmmaker Pushpendra Singh, who scored with Berlin Encounters' title "The Shepherdess and the Seven Songs."
All in all, Seriesmakers, which is just wrapping its first training edition with its projects kept closely under wraps, features seven directors who have been selected for Cannes including Cannes Grand Prix winner Kuosmanen and Camera d'Or laureate Díaz. Hungary's Adam Császi and Singh played Berlin; Israel's Elite Zexer scooped a a 2017 Sundance Grand Jury Prize for her feature debut, "Sand Storm."
Seriesmakers' first edition concludes with the announcement of the three winning teams on March 22 at the Series Mania Forum, which runs March 21-23.
Two receive a €50,000 ($53,500) Beta Development Award for further development hand in hand with Beta's content division to develop the pilot script and a full package. They will be be invited, moreover, to the 2024 Series Mania Forum to present their projects. A third project will receive an additional €20,000 ($21,400) award, courtesy of the Kirch Foundation in collaboration with HFF (the University of Television and Film Munich),
In all, Seriesmakers received 179 applications from 54 countries, far surpassing its organizers' expectations.
"Beta Film and Series Mania's PR departments did a fabulous job to get the word out. Our project manager worked very, very hard," said Herszberg. But a second surprise was the level of submissions. It's the first year and post-COVID years. We thought filmmakers would want to get back on the festival circuit with a next feature film. I'm very happy to say that we were totally wrong," said Laurence Herszberg, Series Mania general director.
A brief breakdown of selected projects:
"Las Amigas," (director Beatriz Seigner, writer Maíra Bühler, Brazil)
Five high school girl friends reencounter at their 25th graduation anniversary, and finally face together a traumatic experience they lived together as teens. Written with scribe-helmer Bühler ("Let It Burn"), the potential first series from Seigner whose "Los Silencios" was a Cannes 2018 Directors' Fortnight hit.
"Instagods," (director Eva Husson, producer Didar Domehri, France)
Two-time Cannes competition contender Husson ("Girls of the Sun," "Mothering Sunday") unpacks an exemplary tale of Cass, 27, a French social media manager, behind the phenomenal impact of Matt, 35, a Serbian-American male influencer. As Matt moves ever closer to the alt-right, it dawns on her that she has created a monster. Domehri produces, as on Husson's prior films.
"The Invisible Ink," (director César Díaz, producer Fernando Epstein, Belgium, Uruguay)
A drama-thriller in which a former Uruguayan anarchist, now leading a quiet life in Belgium, finds on his doorstep his former torturer who threatens to kill his family if he doesn't hand over hidden loot. The ex-evolutionary must return to Uruguay and confront people who thought him dead for 20 years. Cannes Camera d'Or winner Díaz ("Our Mothers") directs. Producer Epstein, whose credits include "25 Watts" and "Whisky" co-writes.
"Lady Magic," (director Axelle Ropert, writer Mikaël Buch, France)
Four women, all victims in the patriarchal world of magic, battle to launch their own theater, "Lady Magic," in Paris. To be directed by Ropert, behind Cannes 2009 Directors' Fortnight title "The Wolberg Family," and "Petite Solange" and "The Apple of My Eye," both Locarno competition players. Buch ("Simone & Theodore") writes.
"Love and Other Severe Burns," (director Adam Császi, writer Balázs Lengyel, Hungary)
Having directed a "remarkably confident debut" in 2014 Berlin Panorama player, "Land of Storms," Császi returns to soccer and homophobia as a lesbian police detective investigates the murder of two gay soccer players, rushing to find the suspect before the victims' fathers take revenge."In doing so, she is bound to destroy her career, her family and her life," the plot reads. Balázs Lengyel, a writer on "Aranyélet" and Csász's latest movie, 2022's questioning "Háromezer számozott darab," writes with Császi.
"Manuela, Death of a Nation," (director Ciro Guerra, director-producer Cristina Gallego, Colombia)
Billed as an "epic retelling" of the story of Manuela Sanz, a battlefield soldier and ideologue of Simon Bolivar's revolution against Spain, written off for decades as just Bolivar's crazy lover. Guerra and Gallego, behind Oscar-nominated "Embrace of the Serpent," "Waiting for the Barbarians" and Cannes Directors' Fortnight hit opener "Birds of Passage," are set to direct.
"The Stern Sisters," (director Elite Zexer, writer Mindi Ehrlich, Israel)
From Zexer, a female Israeli director behind "Sand Storm," a 2017 Sundance Grand Jury Prize winner, a second scripted fiction showing women straining against tradition, as five ultra-Orthodox sisters who have never stepped a foot outside their enclosed New York community, embark on a mission to a benighted town in southern Brazil to do whatever it takes to wrestle a divorce from one of the sisters' wayward husbands. Whatever it takes. Writer is Mindi Ehrlich, winner of Netflix's 20,000 Israeli TV Series Prize for "Insignificant."
"Trishanku," (director Pushpendra Singh, writer Seems Dahinya, India)
From Indian arthouse filmmaker Singh, whose 2020 Berlin Encounters title"The Shepherdess and the Seven Songs" was described by Variety as a "meticulously crafted" feminist, film-noir tinged Indian folk tale, an early 2000s Delhi-set tale of revenge and power as an ambitious hijra, a hermaphrodite, overlooked in favor of a teen, sets out to take his lost seat as head of the Satrangi Hisra House. An intriguing proposition.
"The Werewolf & Renée," (director Katrin Gebbe, producer Verena Gräfe-Hoft, Germany)
Paris, 1780. Noblewoman, Renée, 21, is sold in marriage to the Marquis de Sade, 22. She battles to liberate herself from a toxic love affair. The latest from Germany's genre-bending and blending auteur Gebbe, director of the extreme "Nothing Bad Can Happen," a 2013 Un Certain Regard player, and ambiguous devil-child drama "Pelican Blood," with Nina Hoss, as well as helmer of episodes in Netflix mega-hit "The Empress."
"Yours, Margot," (director Juho Kuosmanen, producer Jussi Rantamäki, Finland)
From one of the fastest-rising filmmakers in Europe, director of "Compartment No 6," a Cannes Grand Prix – runner-up – winner, and "The Happiest Day In The Life Of Olli Mäki," which topped Cannes' 2016 Un Certain Regard competition. "After discovering her father's letters to an unknown lover, Vilja unearths her family's traumatic past in 1980s East Berlin," the synopsis reads.
Seriesmakers has seen director-producer or director-writer teams closely mentored by experienced and successful drama series creatives while working on their series and developing a full pitch deck.
Speakers took in Oscar-nominated Agnieszka Holland ("House Of Cards," "The Wire"), "Game of Thrones" triple Emmy Award winning executive producer and director Frank Doelger, also behind "The Swarm"; Israel's Hagai Levi ("Scenes From A Marriage," "In Treatment") and Stefan Arndt ("The White Ribbon," "Babylon Berlin").
Among mentors are Germany's Janine Jackowski, a producer on "Toni Erdmann" and "Spencer"; Israeli writer-script doctor Ronit Weiss-Berkowitz, creator of "The Girl From Oslo"; Isabelle Lindberg Pechou, a creative producer on Faroes Noir thriller "Trom"; and Brazil's Felipe Braga, an envelope-pushing TV show creator ("Sintonia") and also writer-producer ("Lov3").
"It's been a dream first edition, as can be seen from the credentials of the filmmakers. They now all have exciting pitch decks. The speakers I know personally phoned me to tell me they were super surprised by the level of participants," said Koby Gal-Raday, Beta Film chief content officer, who heads up Seriesmakers with Herszberg.
Variety caught up with both in the run-up to Series Mania to ask why there is an imperative need for such an initiative:
Why Seriesmakers?
Laurence Herszberg: We've had a long and highly fruitful relationship with Koby, sharing a lot of the same vision as to how the industry would develop and its needs. When I launched Series Mania in 2008, many saw TV as a fad. Series are not a creative art, they said. We share the sense that now just about everyone wants to move from cinema to series and vice versa. Koby came up with the idea of helping filmmakers establish a foothold in series and making that part of Series Mania, It's the best place: We can help them understand the industry and provide contacts for speakers and mentors.
Koby Gal-Raday: I graduated from Jerusalem's Film School and have made the film-to-TV transition myself, starting off producing commercial art house and then mainstream cinema. I increasingly feel that filmmakers really want to move between the two mediums, now more than ever, though that wasn't always the case. For them, it's only a matter of the size of the canvas.
Yet I've had the pleasure and privilege of working very closely with elite filmmakers who struggle when telling multi linear stories and plots. It's a different skillset and the understanding of the context when moving to this medium.
Herszberg: We've both transitioned. I worked for 15 years at Forum des Images in Paris which was a cinematheque, a film place. So we can understand what filmmakers are lacking. The grammar is totally different.
Could you give one example?
Herszberg: Independent cinema, very broadly, turns mainly on the dilemma of the main character. With series, you have also to consider the stories of the other characters that will also be very important. Series most of the time have another layer of writing, which is the setting whereas in film that is more or less given by the artistic direction.Also, what it the project about? What part of society are you talking about, even for thrillers? Our selection shows that a lot. Some series talk about abortion, or the green transition. This of course a generalisation. Dominik Moll's movie "Night of the 12th" turns on gender violence but that occurs much more in series than films.
Gal-Raday: Some of the program projects are returning series. That entails developing with patience – giving time to develop the characters over time and over seasons and what to fill in the blanks of this episode system, and to be able to write a whole story, not only a very good conflict and a very good starting point but also how to describe that in a way that will be relevant.
Herszberg: That said, when you're writing a film for cinema theaters, the audience has bought a ticket and the only thing they can do is watch the screen. That's absolutely not the case in TV series. You have to hook them in the first 20 minutes, they are crucial.
Gal-Raday: Regarding the context, commissioners want to establish a dialogue with the driving force behind the project, meaning the talent or showrunners. Many directors are able to take up this position because they are natural born leaders. But they need to know how to deal with commissioners, work in a multiple funding system, work with the sales or distribution company, and work with more than one writer or two writers that will have their own opinions and sometimes strong personalities. They need to understand how to present the project along different timelines in a life of a project and how to bring it to the market.
It's a more collective system…
Gal-Raday: Yes. You need to maintain your enthusiasm and your passion for a project and your artistic vision but at the same time to work in a collective system. That's what we also call the packaging of a project and that's part of the reason why Laurence and I decided to focus on the pitch deck, how to develop this very first essential element as the way to frame a proposal.