Beta Group takes center stage during Series Mania Forum and Dialogue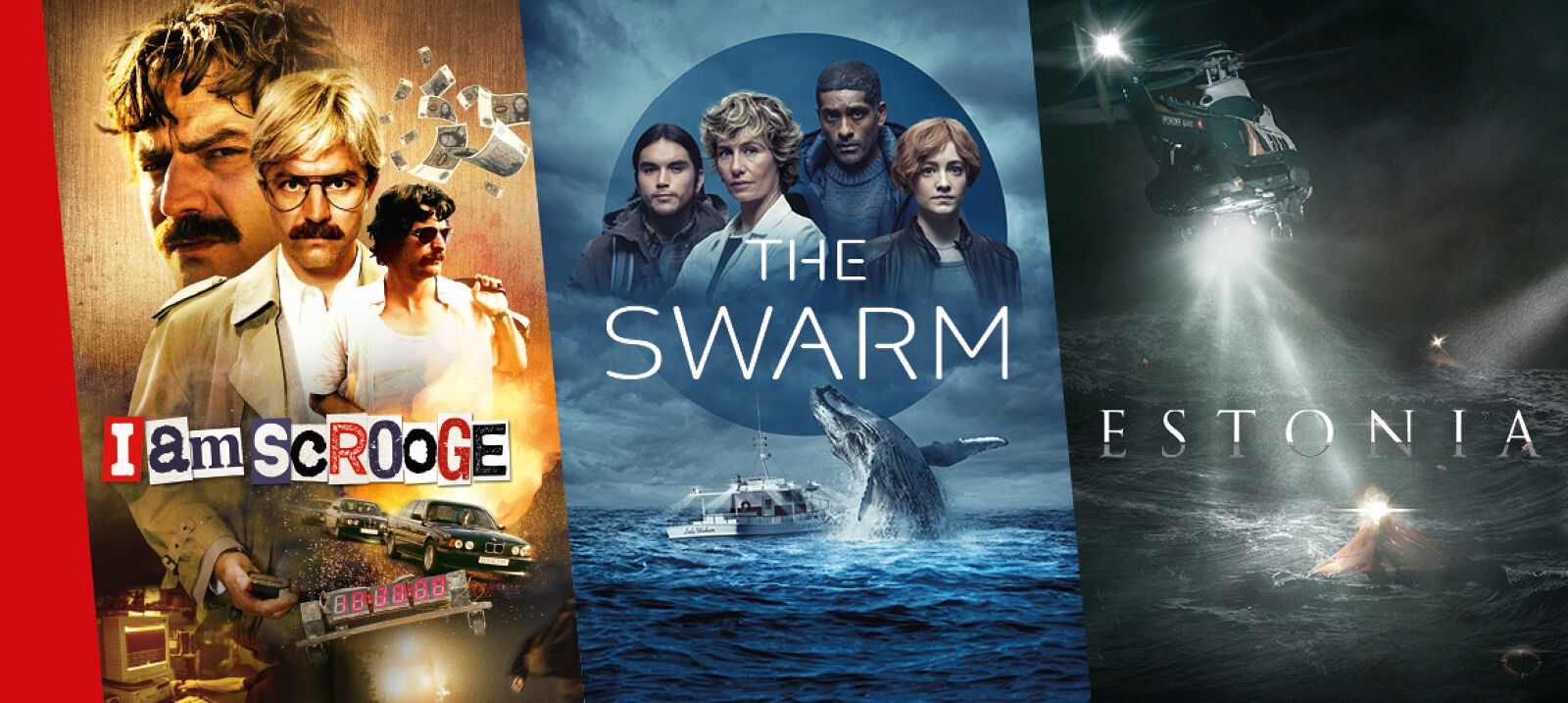 The
Beta Group
returns to Lille this spring, taking center stage at Series Mania Forum. The packed slate of numerous panels and showcases are headed by the keynote of Beta CEO Jan Mojto, the announcement of the winners of the first edition of the ambitious SERIESMAKERS initiative by Series Mania General Director Laurence Herszberg and Beta's Chief Content Officer Koby Gal Raday, as well as the French premiereof Intaglio Films/ndfIP's series
The Swarm
.
Jan Mojto will be giving a keynote at the prestigious Lille Dialogues on Thursday, March 23. In conversation with The Hollywood Reporter's Scott Roxborough, Mojto will share his insights on what makes a European story, how we produce in Europe and how cinema and television can shape the picture of a continent.
The first edition of the creative initiative SERIESMAKERS concluded with overwhelming success. The winners of the program will be revealed by Laurence Herszberg and Koby Gal Raday on Wednesday, March 22.
Måns Månsson (Chernobyl, Snabba Cash), co-director of Estonia (8x1h) will be part of a panel of creatives discussing pressing questions they face while making series, focusing on the responsibility creators have when telling stories based on true events. Estonia not only shows the scale of the unresolved disaster that is the sinking of the ferry MS Estonia in 1994, it also finally sheds a light on what really happened by depicting it from different perspectives.
After a rousing world premiere at Berlinale, The Swarm (8x1h) will celebrate its French premiere at Series Mania on Thursday, March 23, in attendance of Series Mania guest of honor Cécile de France (The New Pope) and Intaglio Films Creative Director and Showrunner Frank Doelger (Game of Thrones). Doelger will also be part of a panel discussing The Swarm at Lille Dialogues, as an example of stories that can change the world: Faced with an uncertain future, how can fiction be used to form a new vision of the future? Belgian star actress Cécile de France will talk about her distinguished career at a masterclass. The Swarm (produced for ZDF, France Télévisions, Rai Fiction, Viaplay Group, Hulu Japan, ORF, SRF) is distributed by ZDF Studios and Beta Film.
Based on extraordinary, incredible true events: I Am Scrooge (6x1h) is the story of a department store extortionist who fooled an entire nation in late 1980's Germany and became an international media sensation, labelled as the "DuckTales Bandit" by The New Yorker. The limited series is part of the showcase "Coming Next from Germany" on Tuesday, March 21 and will be presented by producer Dominik Frankowski (Zeitsprung Pictures) and Nico Grein (RTL).
Beta Group is proud of fresh, young adult stories that tackle the pressing issues of today, such as Saving the Fucking Planet (6x35'). Co-writer & co-creator Karina Lystad will talk about the series revolving around two young, star-crossed lovers on the opposite side of the climate crisis at a panel on Tuesday, March 21.
The Croatian-Ukrainian co-production The Silence (12x1h) has just been announced for a second season. Producer Nebojsa Taraba (Beta's subsidiary Drugi Plan) will present the series at the Balkans Showcase on Wednesday, March 22. The Silence is based on the critically acclaimed books that uncovered human and weapons trafficking throughout Eastern Europe – a true story long kept silent.