"Hudson & Rex" investigate in Japan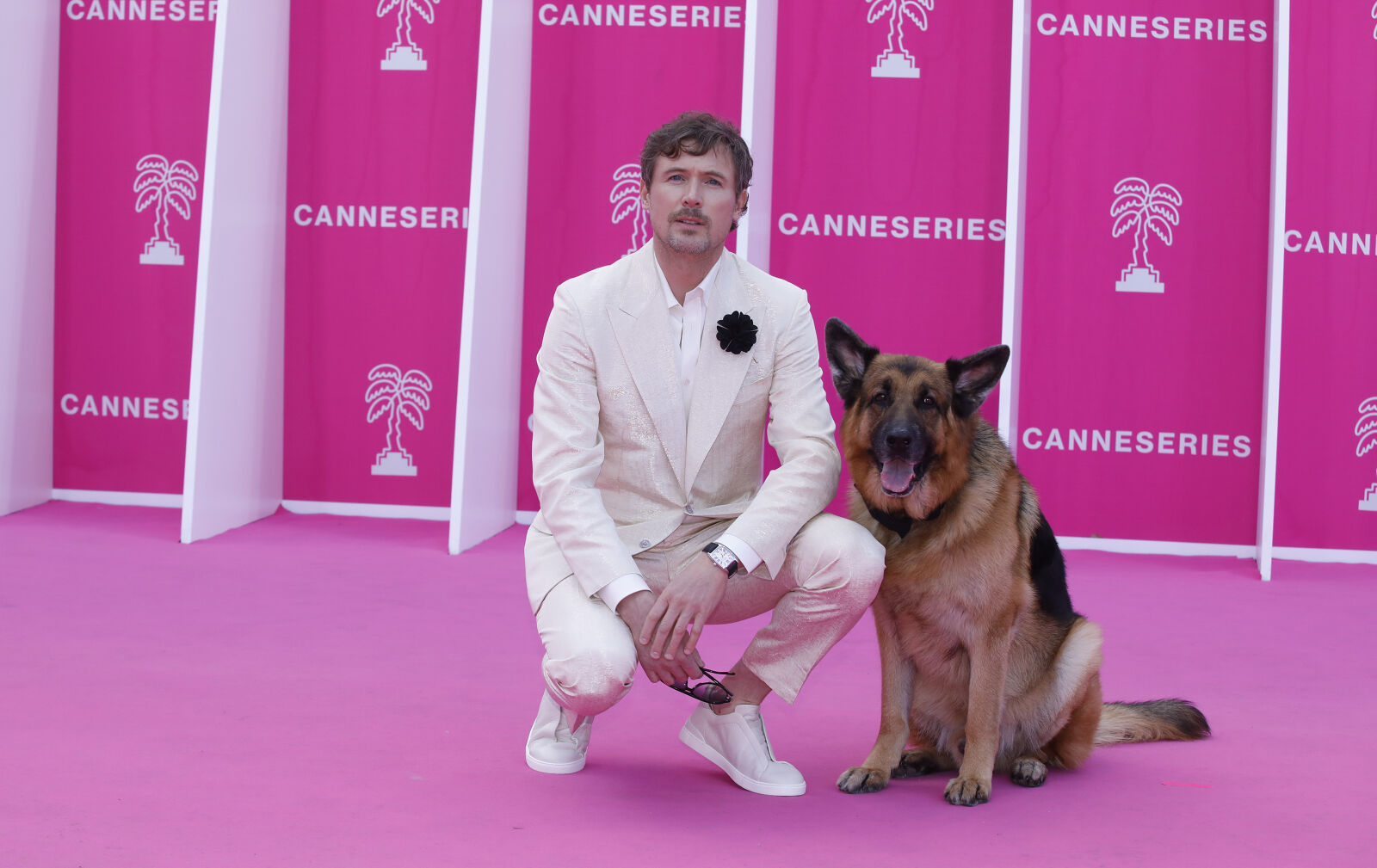 Cannes, 18 April 2023.
Japanese pay-tv broadcaster AXN Co. Ltd has acquired numerous series from
Beta Film
, including the first three seasons of the famous Canadian canine cop procedural
Hudson & Rex
, as well as
Agent Hamilton
and
Faster Than Fear
for AXN, and the multi-awarded crime drama
Professor T
and the original
Rex – A Cop's Best Friend
for AXN Mystery. Hudson (John Reardon) and Rex (Diesel von Burgimwald) celebrated the road 100-episodes of the series on MIP-Sunday in Cannes surrounded by fans and press on the Pink Carpet after the International Premiere of season 4.
Hudson & Rex (100x1h, Shaftesbury/Pope Productions/Beta Film/Citytv) revolves around major-crimes detective Hudson and his partner and former K-9 dog Rex. The hit show has been sold to over 120 territories worldwide and the fourth season was nominated for six Canadian Screen Awards, winning the Audience Choice Award. In addition to seasons one to three, AXN also picked up the Italian spin-off Rex Special Unit (24x1h, Beta Film and Dog's Life for RAI).
Rounding out the slate of crime shows, Faster Than Fear (6x1h, Rowboat Film- und Fernsehproduktion for MDR / ARD Degeto) is moving to Japan as well, alongside acclaimed Turkish drama Persona (12x1h, Ay Yapim for Puhu TV) and both seasons of the secret agent thriller Agent Hamilton (18x1h, Dramacorp Pampas Studios/Kärnfilm/TV4/C-More/Beta Film/ZDF/ZDF Studios). The latter is based on the iconic novels by best-selling Swedish author Jan Guillou and circles around former Swedish intelligence officer Carl Hamilton on his international missions. Award-winning thriller Faster Than Fear tells the chilling story of a game of cat-and-mouse between a killer, targeting women, and a young female detective returning to work after a traumatic assault. In Persona, plays the lead role of a court officer seeking justice before his mind completely fades away due to Alzheimer's, for which he won the International Emmy for Best Performance by an Actor.
Last but not least, AXN also acquired the turbo-charged adventure drama Arctic Air (35x1h, Omni Film Productions) about a team of pilots dealing with the most extreme problems in the air and on the ground in the polar region.
More of Rex and his partner will be available on AXN Mystery with the first season of the original Rex – A Cop's Best Friend and the newest season of internationally acclaimed Professor T (18x1h, Eagle Eye Drama for ITV and PBS). The ITV/PBS produced crime series is one of UK's most popular and most streamed dramas and currently in production for its third season, including the stellar main cast of Ben Miller (Bridgerton, Death in Paradise, Johnny English), Frances de la Tour (Harry Potter and the Goblet of Fire, The History Boys), and Juliet Stevenson (Truly, Madly, Deeply). Rex – A Cop's Bets Friend (179x1h, mungo-film for Sat1) is Beta's treasure of a series, aired in 125 countries around the world for 18 seasons with numerous national format adaptations.