Content-Powerhouse Carlsen Verlag and Beta saddle up for partnership with "SuperBikes"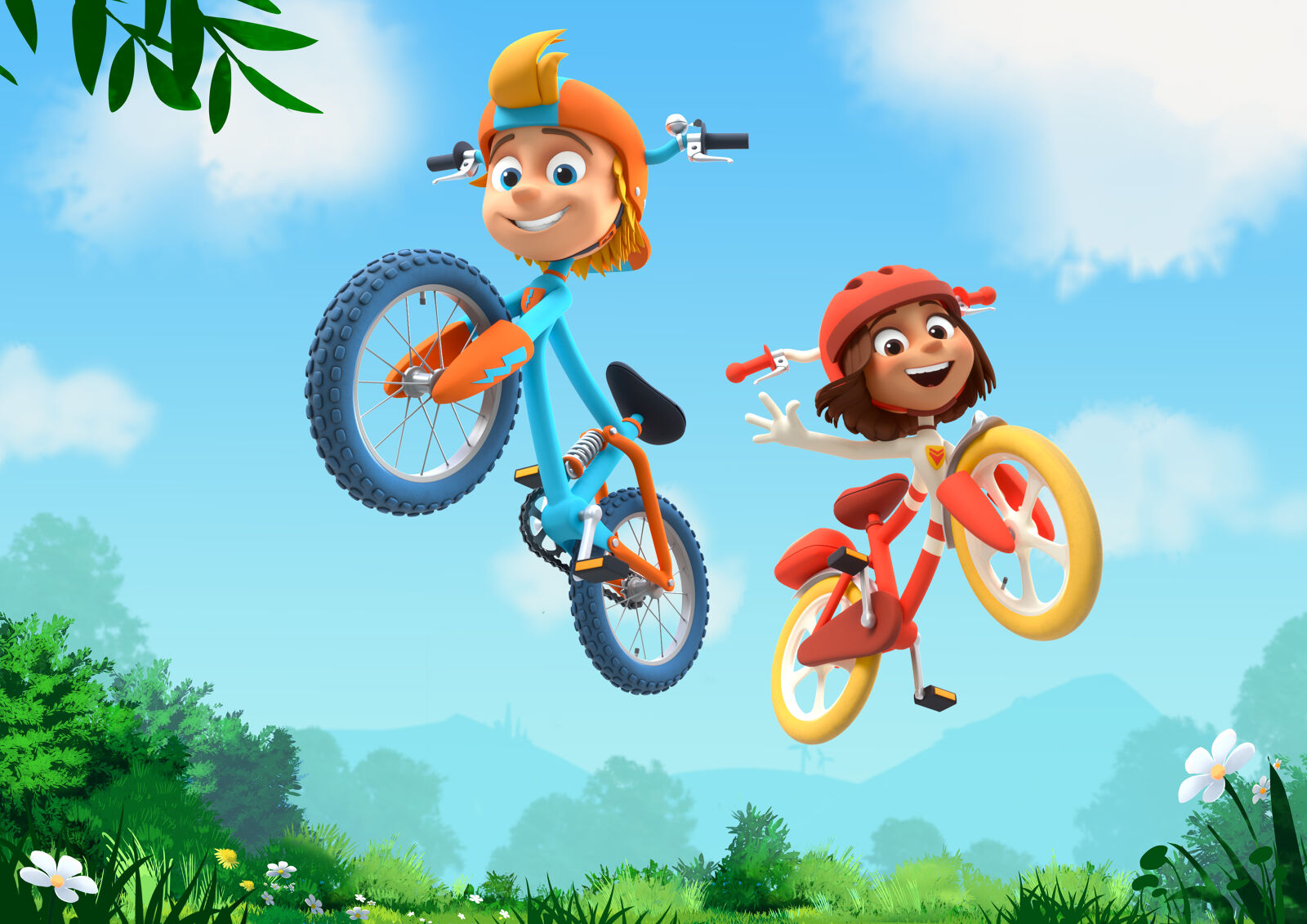 They are cool, fast, adventurous, and wheely awesome: SuperBikes is the first joint project of Carlsen Verlag and Beta Film. The 3D animated series, currently in development together with Ulysses Films, kicks off the cooperation of Germany's largest children's and youth book publisher (Harry Potter, Pixi, Conni, Twilight, The School of Magical Animals) and Munich-based Beta Film, one of the leading independent film & television groups in Europe. Carlsen, Beta, and Ulysses will reveal the thrilling and extraordinary universe of SuperBikes (52x11', target group 4—7 years) at the renowned Cartoon Forum, which opens September 18th in Toulouse/France.

Frank Kühne, Editor in Chief for Brands, Member of the Carlsen Board: "With SuperBikes, we are launching a fascinating new kids IP. It was clear from the start: SuperBikes is going to be big! Bicycles, mobility, and sustainability are huge trends among children and parents everywhere. The world of SuperBikes, which we at Carlsen devised, offers all of that! We are very happy that Beta Film and Ulysses could join the co-development of animated content for SuperBikes early on."

Claudia Schmitt, Head of Kids & Family at Beta Film: "SuperBikes is the first joint project development between a publisher and a producer/distributor that I know of. It truly feels like a perfect match: Our competences complement each other in so many ways. Everyone can do what they do best. It is the target group that is close to our heart, themes that are green, trendy, and fun. Because EVERYONE remembers their first bicycle!"

In San Velo, a place built for bikes, the main protagonists are the bicycles themselves. Jump, Lexi, Flo, and the others, are all BBFs – best bike friends! They have distinctive and amusing characteristics. But despite all action, jumps, and fun, the bike-kids have a long way to go if they want to grow up and be like the bigger bikes they see around town. They might have awesome gadgets like speed boosters and built-in computers, but when it comes to their emotions and working with others, they've still got their training wheels…

SuperBikes is also poised for a significant debut in the literary world, scheduled for the spring of 2025 across Germany, Austria, and Switzerland. This endeavour will feature an impressive collection of over 20 books, complemented by games and audio content. Currently, negotiations with publishers across Europe are underway to facilitate a synchronized international launch.