MIPCOM CANNES TO HOST WORLD PREMIERE SCREENING OF CONCORDIA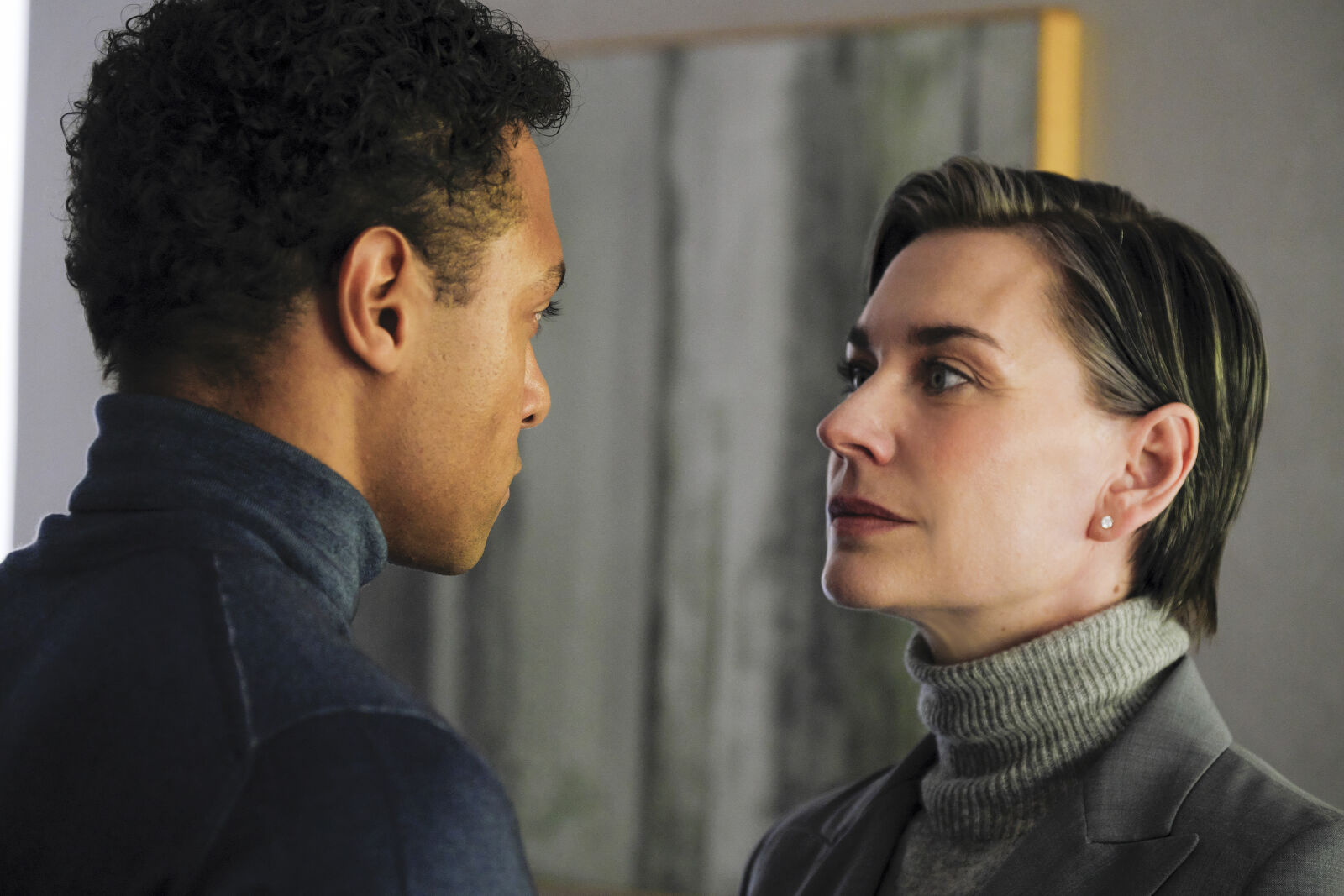 MIPCOM CANNES, Beta Film and ZDF Studios have announced the world premiere of the highly anticipated surveillance drama
Concordia
, produced by Beta Film's and ZDF Studios' joint venture Intaglio Films, at the forthcoming 39th International Co-Production & Entertainment Content Market MIPCOM (October 16-19) in Cannes.
The special screening will take place on Tuesday, October 17, at 6pm in the world-famous Grand Auditorium at Cannes' Palais des Festivals and is open to all market delegates. The premiere is followed by a Q&A with multiple Primetime Emmy® Award winner, Showrunner and Executive Producer Frank Doelger (Game of Thrones, The Swarm, John Adams, Rome), and cast members including International Emmy® Award winner Christiane Paul (Counterpart, In July) and Ruth Bradley (Ted Lasso, Humans).
Powered by AI surveillance, Concordia is the town of the future and on the verge of expansion when twin catastrophes strike: the first ever murder and a hack of its AI tech. A team race to solve both crimes but, in doing so, uncover a shocking original sin that could bring everything crumbling down.
Directed by Barbara Eder (The Swarm, Barbarians), the world of Concordia is created by Mike Walden (The Frankenstein Chronicles, U Want Me 2 Kill Him) and Nicholas Racz (The Burial Society, The Real Thing).
The six-parter produced by Intaglio Films production for ZDF, France TV, Hulu Japan and MBC is shot in English across various European locations, including Rome, Gothenburg, and Leipzig. Concordia is jointly distributed globally by Beta Film and ZDF Studios and follows their collaboration on The Swarm released to critical acclaim earlier this year.
Christiane Paul stars as Juliane, the visionary behind the new utopia, together with Steven Sowah (For Jojo, Before We Grow Old), who plays her son Noah, the ambassador in charge of expanding the experiment. Ruth Bradley takes on the role of Thea, an external investigator, who joins up with Isabelle, played by Nanna Blondell (Black Widow, House of the Dragon), to uncover secrets which led to Concordia's creation. Kento Nakajima (Detective Novice, She was Pretty), one of Japan's top actors, stars as A.J., the 27-year-old Japanese wunderkind and head of the AI system that is the beating heart of Concordia. Jonas Nay (Line of Separation, Deutschland 83), Ahd Kamel (Collateral, Honour), Hugo Becker (Baron Noir, Leonardo), Joséphine Jobert (Death in Paradise, Summer Crush), Alba Beluggi (The Swarm, Into the Night), Karoline Eichhorn (Dark) and Maeve Metelka (Unorthodox) complete the main cast.
Written by Nicholas Racz, Isla van Tricht, and Mike Walden, Executive Producers alongside Frank Doelger are Ute Leonhardt, Rafferty Thwaites, Jan Wünschmann, and Robert Franke. Producers are Tobias Gerginov, Elle Raspin, Jacob Glass, and Sergio Ercolessi.
Concordia is supported by Mitteldeutsche Medienförderung, Medienboard Berlin-Brandenburg and Trentino Film Commission.